Embracing Piazzolla ,
..is the last part, the epilogue/conclusion to Olympus Over the City,
an Opéra Brut created and directed by Nina Goedé with diverse cross-media performers involved.
.........................................................
..work in progress.....
"Embracing Piazzolla",
. a multimedia project with diverse but synergistic manifestations will be presented throughout New York and Paris in 2009.
Inspired by the life and music of Astor Piazzolla, the project will embrace his music and the dancing of N.G.'s improvisatory and unorthodoxe Tango, called Tangoliquide. Both Tangoliquide and Piazzolla's music will be the major elements expanding upon the central theme of Olympus Over the City: "searching for peace in troubled times." In the opera, the drama and music explore the interplay between destruction and construction; devastation and redemption. The music and action are interrupted by bursts of violence, but they always resume their relentless search for beauty and harmony.
These themes resonate strongly within Piazzolla's music as well -- it, too, is informed by the tension between angst,- rapture and revolt and expresses the same passionate longing for peace. His beautiful and haunting melodies are continually interrupted by darker segments, but beauty always emerges again.
After all the searching and striving of the previous episodes, the new project "Embracing Piazzolla" brings together Piazzolla's music and Tangoliquide to demonstrate that we can have peace, even in the very midst of the most difficult times -- by exploring out desires for creativity and enjoyment, by celebrating the sensuality of movement and music, and by connecting, at least for a moment, with another person through the close embrace of dance where ever we are, even during awaiting at the bus station or staying in line at the air port.
...........interview with Gini Sikes and N.G./ June 2008
........................see clip by clicking on image above
..see images....Tangoliquide body movements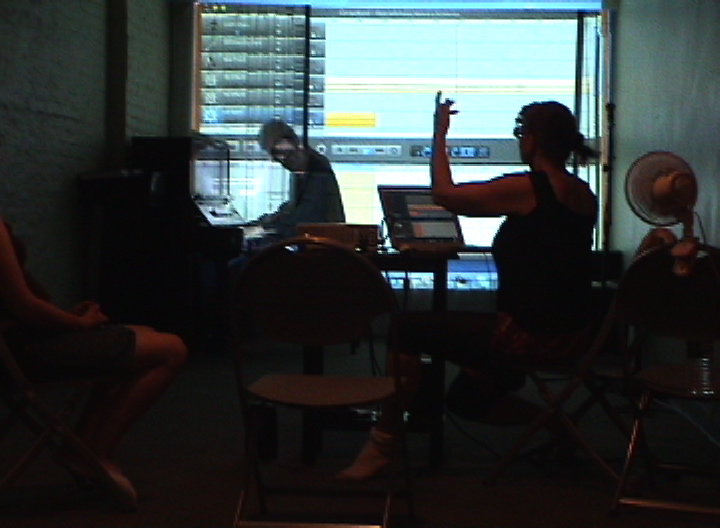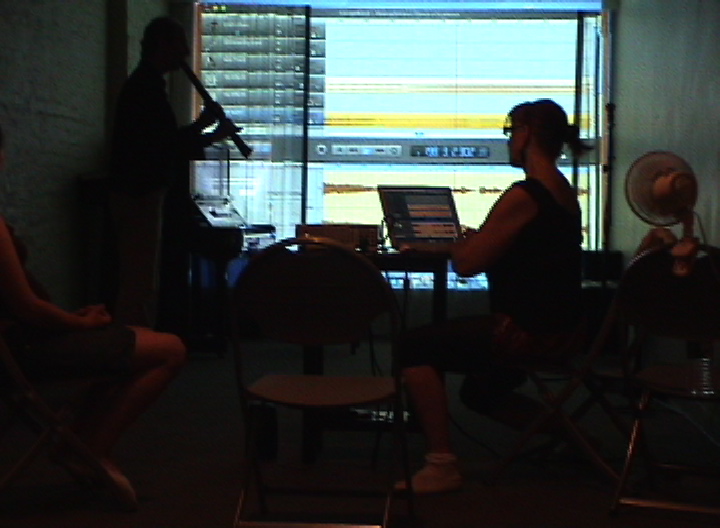 Embracing Piazzolla in concert
first concert improvisation during Tangoliquide Practica with:
Steve Cohn/ piano, shakuhatshi
Nina Goedé /vocals, electronics, computer- tracks with excerps from Olympus over the City"Teach us Wisdom"
(5episode), and excerps from Piazzollas Remembrance.